Canine Companions
We would like to introduce you to Canine Companions - one of our favorite non-profit organizations!
As the leader of the service dog industry, Canine Companions enhances independence for children, adults and veterans with disabilities through expertly trained service dogs. With their cutting-edge research and training programs, they are working toward an industry-wide goal of providing service dogs to all eligible applicants and reducing wait times for individuals who would benefit from a service dog.
Sunnies will be donating a portion of all online sales back to Canine Companions to help support their mission.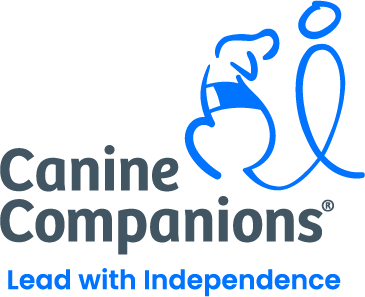 About Canine Companions
Canine Companions is leading the industry and providing service dogs to adults, children and veterans with disabilities and facility dogs to professionals working in healthcare, criminal justice and educational settings. Their dogs and all follow-up services are provided at no cost to our clients. Independence shouldn't be limited to those who look or live a certain way. Disability reaches all races, classes and backgrounds, and Canine Companions will too. Clients come to Canine Companions because of our reputation, the quality of our dogs, the experience of our training staff and the desire to lead life with greater independence. We are committed to providing services to all qualified clients.
Who Canine Companions Serves
Adults, children and veterans.
Types of placements: service and facility.
Service dogs are placements with:
• Adults with physical or auditory disabilities.
• Children with physical or cognitive disabilities aged five or older or adults with physical or cognitive disabilities who require the assistance of a facilitator such as a parent, caregiver or spouse.
• Veterans with a physical or auditory disability or post-traumatic stress disorder (PTSD).
Facility dogs are placements with:
• Professionals working in a health care, criminal justice, or educational setting.
Service Dogs in Action